60)" @mobile-menu-change="$event.detail.state ? document.body.classList.add('lock-position') : document.body.classList.remove('lock-position')" x-data="{headerDropdownNext: false, headerDropdown: false, topActive: false, searchOpen: false, mobileOpen: false, activeScreen: false, mobileSearchOpen: false}">
Print Management Solutions
A strategic approach to print and copy management can increase employee productivity, strengthen document security, advance sustainability initiatives and reduce operational costs.
Consider a New Approach to Print and Copy Management for Meaningful Business Benefits
By assessing your enterprise-wide print and copy needs, rightsizing your multi-function device fleet, and implementing a document lifecycle methodology that integrates print and copy with mail and imaging, you can achieve meaningful, measurable benefits. Canon's comprehensive print and copy services include: managed document services, a Canon document needs assessment, managed print services, copy center management and print-mail center management.
Canon print services are provided at the client site starting with the existing hardware and software. Based on an in-depth assessment and a future-state roadmap, we implement improvements through change in hardware, software, people skills and process design. We can source new equipment and software as part of our services or on your behalf. Either way, we can work with you to identify your needs, and offer a range of solutions that directly address your business requirements.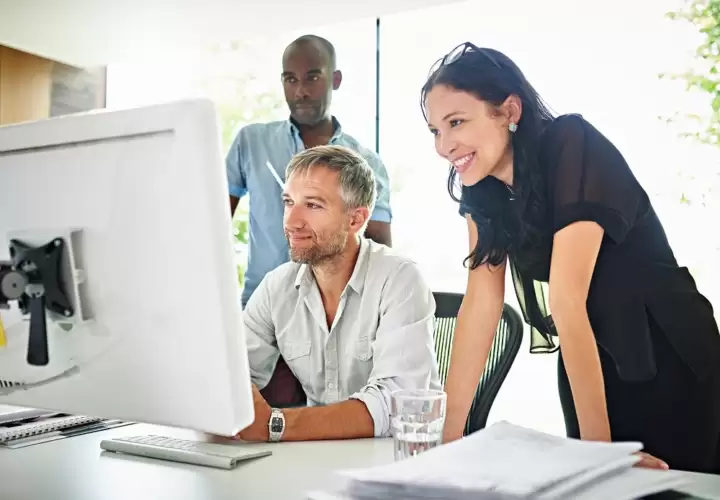 Canon Managed Print Services Help You Take Full Control Over Your Office Printing Fleet—Leading to Greater Efficiency and Lower Costs
We've helped many organizations improve their print programs with our MPS (managed print services) methodology. First, we assess your current printing fleet, including devices, costs, and current and future requirements. Then, we work with you to design an optimized print strategy—including initiatives to reduce output and cost—along with a tactical roadmap to implement that strategy. With all steps clearly outlined, we then migrate to the new strategy. Any or all aspects of the migration can be staffed, executed and managed by Canon professionals. With implementation complete, we monitor and measure results to drive continuous improvement.
The Canon integrated approach to MPS includes a comprehensive bundle of services, consulting and advanced tools, any or all of which can be integrated into your print program. The Canon scope of services includes fleet monitoring, client reporting, help desk services, total equipment maintenance, configuration and change management, consumable and supply management, continuous assessment, and financial and asset management. Let us optimize your printing resources to achieve maximum savings, efficiency and productivity.
Leveraging a Managed Print Strategy Has Proven to Reduce the Cost of Office Print
Managed print services (MPS) tend to focus on managing only the hardware and maintenance. Today, organizations are looking for a guide to exploit MFD digital workflow capabilities for the paper-to-digital transition, to harden security at the print device, and to enable mobile print. Canon provides managed document services that go beyond managing the hardware fleet. We help clients reduce costs, improve sustainability, increase employee productivity, reduce the IT workload, enable mobility and implement scan-to-digital workflows.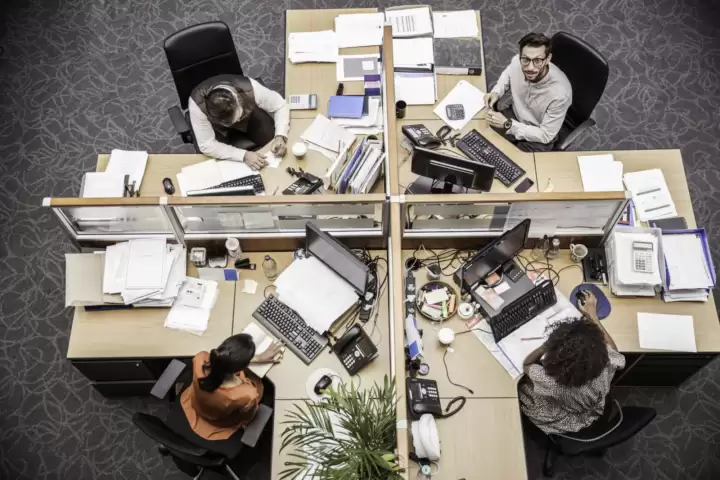 A Document Needs Assessment Identifies the Cost-Saving Opportunities
How much does print and copy cost for the average office worker at your organization? If you don't know, the answer might be higher than you think. In order to find out, and to ensure that the costs align with your business needs, a comprehensive review of your print-copy processes and MFD fleet is necessary.
At Canon, we help clients begin this process by conducting a Canon Document Needs Assessment. The Canon assessment is a service that reviews print-copy processes, business and user needs, hardware and the total costs of ownership. The goals are to identify areas for improvement and cost reduction. The Document Needs Assessment starts with a quantitative and qualitative data collection and analysis. We document the current state equipment population, output volume, device utilization, total costs, user needs and challenges. Then we design an office document output strategy, several total cost of ownership scenarios and a roadmap for implementation.
Taking into account client goals, Canon recommendations are presented in a detailed report clearly showing the planned changes, estimated cost saving over time and the expected business improvements.
Canon Can Manage Your Copy Center and Consistently Deliver
Your brand is your business. To attract new clients and to outperform competitors, your marketing materials, business letters, newsletters, presentations, proposals and training materials must be attractive and high quality. But how can you ensure that you have access to the printed materials you need, when you need them, without overspending or overstaffing?
Canon is a provider of best-in-class copy center services. We can produce and distribute the printed materials you need securely, cost-effectively and according to your schedule. Our copy center services are efficient, customizable and multi-media enabled. Canon has the experience necessary to address industry-specific needs, such as financial services confidentiality, insurance distribution channel support, law firm discovery and client sensitivity, Department of Defense-compliant hardcopy control and staff clearance, AEC (architects, engineering, construction) wide format or manufacturing product manual requirements.
Canon Can Help You Improve Customer Engagement and the Employee Experience
Whether print-to-mail is the preferred method of communication for some of your customers, or regulatory requirements mandate print and digital forms of communication for certain types of documents, print-mail still plays a vital role within the enterprise. And by thinking strategically about your print-mail processes, you can improve efficiencies and gain a competitive advantage that sets you apart.
But as you look to optimize your print-mail strategy, you are faced with hard decisions. Should you invest in new equipment, software and skilled employees as print volume continues to decline? Do you need to integrate and synchronize print with your CRM, ERP or SCM digital workflows? Is there a more cost-effective way to produce the relevant, personalized, brand-compliant materials you need?
Canon Business Process Services helps leading businesses answer these tough questions. We design and manage client-site print-to-mail production processes that maximize print impact, reduce costs, enable interactive communications and reduce dependency on internal IT. Canon print-to-mail experience ranges from the legacy ERP static statement print to the latest personalized, interactive, multi-channel communications. Canon has the expertise in cut-sheet and continuous feed systems as well as in selecting and upgrading customer communications software used to compose, format, personalize and distribute content to support physical and electronic customer communications and improve the customer experience.