60)" @mobile-menu-change="$event.detail.state ? document.body.classList.add('lock-position') : document.body.classList.remove('lock-position')" x-data="{headerDropdownNext: false, headerDropdown: false, topActive: false, searchOpen: false, mobileOpen: false, activeScreen: false, mobileSearchOpen: false}">
Facility and Logistics Management
Canon Business Process Services provides a comprehensive, flexible and efficient logistics management solution for large facilities and corporate campuses. Canon also meets your loading dock management needs with trained staff, right sized technology and practice tested security protocols.
Canon Blends Professional Logistics and Technology With Soft Facility Management Services
Facility management executives are asked to maintain or reduce budget while solving a complex challenge. Throughout the country a significant number of large enterprises are consolidating regional offices into one central multi-building corporate campus. The reason for this trend goes beyond reducing space and saving money. Companies want to create work environments that feature high-quality amenities and services. The goal is to attract talented employees who will enjoy working in one appealing location, and by motivating them to interact and collaborate effectively on a daily basis, help drive business growth.
Large corporate campuses face demanding operational logistics needs. They must receive, store, fulfill, distribute, inventory, replenish, and manage a diverse array of materials and services that are vital to daily facilities operations as well as the productivity and well-being of thousands of employees. As a result, many do not want to take on the complexity of the logistics management function, staff and technology.
The Canon Loading Dock Management Solution Offers Your Facility Secure, Efficient Vehicle Access and Vetting
Managing loading docks is a major challenge for owners of large buildings in major metropolitan areas. Efficiently moving trucks in and out, vetting the vehicles, drivers and helpers, managing access for third-party vendors and contractors, and tracking dock availability and usage to the right commercial tenant has never been more complex.
The Canon Loading Dock Management helps solve these challenges by safely and securely streamlining your dock operations. Our team applies innovative approaches to manage the access and identities of visitors, vehicles and vendors. By utilizing our award-winning, cloud-based software, Canon staff establish secure operations from the lobby to the loading dock. We also have the ability to track coverage and off-hour usage, which enables you to recover costs by charging for services. With all of these capabilities integrated into a single, centrally managed solution, you have the expertise and technology to run a modern loading dock.
And when it comes to safety, our highly trained personnel implement a comprehensive set of safety procedures and protocols. With data at their fingertips and the right people in place to make the most of it, building owners can improve their safety profile and sleep better at night.
Need help streamlining the flow of vehicles and personnel at your corporate campus? Are you looking to also improve your dock efficiency and cost-effectiveness? Canon has the expertise and resources you need to succeed. Trust us to deliver reliable and effective dock management services that can help you stay competitive and achieve your business goals.
Innovative Warehouse and Logistics Services at a Large Oil and Gas Company Deliver Operational Excellence
When corporate sites grow to thousands of employees, the number of services, requests for services, employee amenities, materials and suppliers grows exponentially. A new approach incorporating both logistical expertise and smart systems is necessary. Canon provides a customized solution for the day-to-day running of large, multi-building corporate campuses that includes: warehouse and inventory management; dispatch and customer service center management; data collection, reporting and analysis; shipping, receiving and mail; employee and visitor transportation; and supplies distribution. It is a complex undertaking. Canon understands the importance of a well-run facilities and logistics management operation.
Pharma Company Innovates with Technology and Lifestyle Amenities
Canon partnered with a major pharmaceutical company to streamline facilities management and employee services. Canon introduced new technology to optimize meeting space and conference room attendance and creative programs to increase employee engagement and retention. These included office concierge services, workspaces for the changing workforce, and reception and event services. Canon's facilities management services played a large part in making a smooth transition for employees return to work and hybrid model workplace.
Canon Can Help Improve the Efficiency and Reduce Costs at Your Facility
Managing the Efficient Flow of Materials
Office Moves, Adds and Changes
Office Services and Administration
Mail and Production Management
Shipping and Receiving
Records Management and Print
Loading Dock Management
You Can Reduce Facility Management Costs By Consolidating Services Under One Provider
There is a need to "think differently" about where facilities executives can generate savings. This includes what we at Canon consider to be a range of nontraditional facilities management services. One key point is that corporations are increasingly outsourcing these services to real estate and facilities management companies as well as managed services providers such as Canon. This allows companies to contain costs and streamline operations. Also, by consolidating services under one service provider, you can realize numerous benefits including improving efficiency, avoiding redundancy, streamlining the supply chain and better leveraging the resources already on-site. Other advantages include reducing headcount and space while enhancing the services provided to corporate campus residents.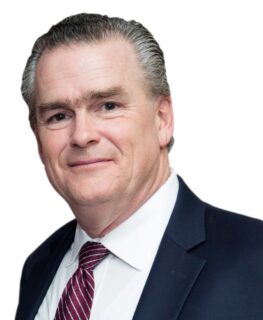 We harness the latest technologies to better manage facilities and increase efficiencies
"We can provide the strategic direction and stewardship critical to getting results, lowering costs and minimizing risk. As a leading facilities management provider, we are continually evolving, innovating and transforming to deliver greater flexibility and efficiency in our clients' daily operations."
John
Vice President

Why Canon for Facilities, Logistics and Corporate Campus Services?
We combine a 30+ year record of safe, reliable on-site operations. Today Canon delivers corporate logistics services across numerous sectors, including energy, automotive, healthcare, insurance and pharmaceutical. We utilize proven Six SigmaTM process improvement methods that are supported by warehouse management, transportation, loading dock and facilities cloud-based software. Canon ensures a streamlined implementation of facilities and logistics management that includes trained personnel, process design, technology and robust performance analytics.