60)" @mobile-menu-change="$event.detail.state ? document.body.classList.add('lock-position') : document.body.classList.remove('lock-position')" x-data="{headerDropdownNext: false, headerDropdown: false, topActive: false, searchOpen: false, mobileOpen: false, activeScreen: false, mobileSearchOpen: false}">
A Hospital's Journey to Improved Inventory Management
A nationally ranked hospital experiencing supply chain challenges leveraged Canon's expertise in internal logistics to improve materials management within the hospital's healthcare operation. After implementing best practices in inventory management, data tracking and employee development, the hospital saw improvements in the flow of materials, which allowed staff to focus more time and resources on excellence in patient care.
Canon Can Help Contain Costs and Improve Operational Efficiency for Hospitals and Healthcare Facilities
Health systems relied on technology to swiftly move to virtual care, remote work and more coordinated communication and data management during the COVID-19 pandemic. Our experience working with leading healthcare providers indicates that organizations will continue to accelerate their digital transformation next year and into the foreseeable future. Other priorities for healthcare providers include the constant need to maintain an unimpeachable information governance program with consistently well-implemented and documented procedures. Inefficient recordkeeping puts protected health information at risk. This in turn increases the exposure of healthcare providers to financial penalties and legal action.
Two other concerns include reducing costs and increasing operational efficiency. These are often intertwined as healthcare systems seek to contain the true cost of services so they can translate reduced spend and improved efficiency into superior patient care. To meet these and other goals, healthcare organizations increasingly are tapping the expertise and advanced solutions that managed services partners such as Canon can provide. By teaming with us, hospitals can improve critical activities that include: medical supplies distribution and inventory management, digital mail, mailroom management, document scanning, billing statements covering hospital patient and physician services, and more.
Canon Can Help You Find Cost Savings
Our comprehensive range of solutions includes a special focus on inventory and materials management services that help hospitals improve the quality of patient services and increase administrative and clinical process efficiency. These services include medical supplies shipping and receiving, inventory management and distribution to nursing floors, OR, ER, ICU, NICU and pharmacy outpatient sites.
What kind of results can we achieve? For one of the nation's most highly rated healthcare organizations, we implemented a solution that is yielding many significant benefits. Among them: an estimated savings of $158,000 annually in records storage costs and a projected reduction in records management spend totaling $1 million within five years. This is just one example of how, by teaming with Canon, your healthcare organization can achieve its goals by freeing up resources, allowing you to focus on your core mission—improving the quality of life for the patients and the communities you serve.
Healthcare Provider Streamlines Records Management Processes to Support Its Mission
CASE STUDY
A leading healthcare provider needed to remedy costly and inefficient records management practices. Hospitals within the provider's network had disparate recordkeeping practices lacking uniform, enterprise-wide policies and procedures to guide employees on how medical records should be monitored, distributed, retained, stored and disposed. This situation resulted in inconsistent retention schedules and information being kept beyond legal requirements, raising storage costs. The ineffective practices involved not only medical records but also operational and administrative documents that span materials management, billing, payroll, accounts payable and accounts receivable. The disadvantages of the current system became obvious when the supply management department called attention to the extremely high rates the organization was paying in off-site storage costs for more than 250,000 cartons containing documents.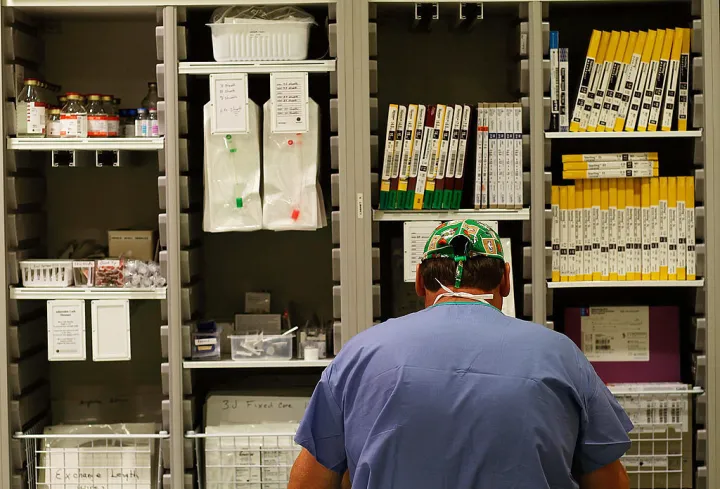 Based on Canon's records management consulting, assessment and implementation expertise, the healthcare provider selected us to help turn things around. Our team immediately tackled the off-site records disposal challenge. The provider had prepaid an off-site storage company for the destruction of 60,000 cartons of records by year end. The problem: six months had elapsed and only 15,000 cartons had been destroyed. The healthcare provider was in jeopardy of losing a significant value of its prepayment. We instituted plans and processes for getting the job done quickly and proficiently. As a result, the balance of 45,000 cartons was destroyed by the end of the year, yielding an estimated savings of $158,000 annually. Our other solutions for the provider included managing a project focused on reclaiming the silver in numerous X-ray images that had accumulated over many years. The cash value of the reclaimed silver is expected to total more than $2.1 million. Additionally, we are building an on-site digital records management environment designed to virtually eliminate dependence on paper records. The imaging center and its associated digital workflows, processes and records management best practices will enable the healthcare provider to better comply with industry regulations and support its commitment to provide the finest quality patient care.
"The ineffective practices involved not only medical records but also operational and administrative documents spanning materials management, billing, payroll, accounts payable and accounts receivable."
Canon Delivers Results That Matter
$1 million
Projected records program cost reduction within five years
$158,000
Estimated annual savings due to records disposal program
$2.1 million
Savings due to X-ray silver reclamation initiative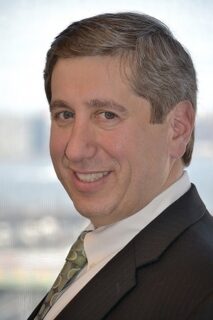 Enabling Healthcare Providers to Achieve Results That Make a Difference
"Healthcare organizations face many pressures such as controlling costs, enhancing information and data sharing, improving patient outcomes and streamlining materials distribution. We help clients solve these and other challenges so they can focus on delivering the highest quality patient care. For example, we enabled a hospital to decrease the time it takes to par, stock, pick and distribute medical supplies, while increasing inventory accuracy and reducing expired product risks. According to our client, these results make a difference on where they need to focus their attention."
Mitch
National Accounts Executive