60)" @mobile-menu-change="$event.detail.state ? document.body.classList.add('lock-position') : document.body.classList.remove('lock-position')" x-data="{headerDropdownNext: false, headerDropdown: false, topActive: false, searchOpen: false, mobileOpen: false, activeScreen: false, mobileSearchOpen: false}">
Leverage Our Expertise to Streamline Your Internal Supply Chain
In the high-pressure world of biopharmaceutical manufacturing, an effective internal supply chain and materials handling operation is critical to ensuring efficient process flow. This functional efficiency, in turn, can enable biopharma companies to better focus on their main objective: alleviate human disease and promote optimal health. Good Manufacturing Practice (GMP) and Current Good Manufacturing Practice (cGMP) compliance is also essential to improving operational performance.
Teaming with Canon Business Process Services can significantly enhance your ability to meet production challenges that are vital to your bottom line, product quality, and industry competitiveness. We are a leading provider of Complex, Integrated, Internal Supply Chain Services. Our solution comprises onsite materials management and manufacturing support solutions for GMP and cGMP environments. Canon's expert onsite team can oversee all receiving, inventory, safety, security, and material movements from dispensing to finishing, labeling, and finally distribution.
By leveraging our expertise, you can devote more time and resources to developing genetic and cell therapies. We understand the complexities of handling cell cultures and adhering to specific cold chain requirements. We can even help sanitize your cleanrooms and manage other important responsibilities throughout your manufacturing facility and offices.
How a Leading Biopharma Company Improved its Warehouse and Materials Management Operation
Seeking to reduce labor costs and improve its processes within its internal supply chain, a biopharmaceutical company leveraged Canon Business Process Services expertise in warehouse and materials management. Canon understands the unique requirements for handling biopharma materials and oversees staff management, receiving, storing, and delivery.
You Can also Rely on Canon for Agility and Innovation
Successful pharmaceutical companies face another important challenge. They are constantly pressured to attract, hire, and retain top talent to fulfill their core mission of providing better health. Business leaders must think outside the box to meet this need. One solution is Canon's suite of new hire concierge services. A smooth onboarding of new employees can be a great challenge for many companies. New hires rely on IT for computer equipment, the telecommunications department for smartphone support, the facilities group for security ID cards and human resources for benefits enrollment. Our concierge services help meet these requirements.
Other Canon-managed services for pharmaceutical companies include document scanning; as well as print, mail and office support. Today's pharmaceutical industry is all about taking full advantage of the opportunities presented by new technologies and approaches for driving sustained innovation and growth. A proven, experienced partner can be a valuable asset in achieving these goals. If your organization is ready to take this journey, we're ready to take it with you.
How a Top 20 Pharmaceutical Company Relies on Canon for Agility and Innovation
One of the country's top 20 pharmaceutical companies tapped Canon Business Process Services to deliver agility and innovation in their document management processes, records management and print production facilities. In addition, this growing company needed to successfully onboard 500 employees in a short period of time. These executives share their perceptions of the innovative programs crafted with Canon.
Pharmaceutical Company Leverages Canon's Domain Expertise to Better Prepare for the Future
CASE STUDY
One of the country's top 20 pharmaceutical companies has four divisions spanning neuroscience, oncology, cardio-renal and the medical device market. In addition to improving document management processes, the company had two other important needs: supporting hundreds of new hires and providing administrative services for senior executives. Canon partnered with the industry leader to help create the pharmaceutical company's first innovative programs to solve these vital business challenges.
In addition to implementing records, mail, print management and digital imaging programs, Canon helped launch and manage a "concierge" system for new hires. Canon manages the program, working closely with the pharmaceutical company's IT and Human Resources departments. The service includes people that comprise a concierge team with the goal of providing direction and support for new colleagues (both firm employees and contract workers) in the first 90 days of their employment or engagement with the company. The concierge team helps meet a wide range of needs, from answering company– and employment–related questions to securing a workspace, employee ID badges and equipment. We also manage an administrative support program for the firm. This includes Canon hiring, training and deploying full-time, high-level administrative personnel who provide support to the company's senior executives.
The company had two other important needs: supporting hundreds of new hires and providing administrative services for senior executives.
Pharma Company Realizes Cost Savings and Improved Employee Experience
Records management
Enables the pharmaceutical leader to be better prepared for FDA audits
Concierge program
Helps colleagues to be more productive more quickly and enables the company to attract the top talent
Administrative support program
Provides a consistent approach to senior executive support with superior training and best practices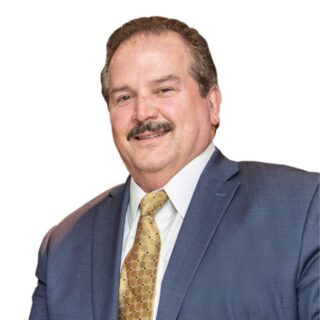 Canon Helps Pharma Companies Improve Business Resilience and Agility
"Today's pharmaceutical leaders want to be well prepared for the future. In many cases, this includes the strategy of outsourcing non-core but critical business process activities—spanning such areas as document management, facilities and office operations—so they can focus more resources on their mission of providing products for better health. Canon can help your organization become more agile, resilient and ready to tackle the challenges ahead."
Tony
Enterprise Operations Manager