60)" @mobile-menu-change="$event.detail.state ? document.body.classList.add('lock-position') : document.body.classList.remove('lock-position')" x-data="{headerDropdownNext: false, headerDropdown: false, topActive: false, searchOpen: false, mobileOpen: false, activeScreen: false, mobileSearchOpen: false}">
Advancing Client Relationships Through Innovation
Customer expectations continue to grow and insurers are challenged to keep up. Learn how Canon is helping major insurance companies advance their client relationships through innovation and digital transformation.
Canon Helps Drive Innovation and Digital Transformation
From its inception, the insurance industry has had an important goal: protect businesses, families and individuals against the threats and risks they face. To live up to this vital purpose, insurers are investing in innovation, particularly in digital transformation initiatives that connect and optimize all links in the insurance services value chain. Every traditional value chain component can be enhanced by stronger digital capabilities and advanced technologies. These include distribution and service (self-service/digital platforms), underwriting (automated data ingestion, streamlined workflows, AI and predictive analytics), and claims (innovative underwriting and claims platforms to enhance competitiveness and drive revenue). With these and other transformation programs, insurers are looking to advance their business. In many cases, this means outsourcing inefficient processes to innovate, realize improvements and reduce costs.
This is where Canon can help. We offer a fully streamlined approach for digitizing and electronically managing inbound and outbound customer documents for claims processing, customer servicing and policy administration. Insurers also choose to leverage our on-site, off-site and offshore resources for such services as claims imaging and claims workflow automation. Additionally, our workplace experience services can help create the finest employee experience supported by warm hospitality, leading-edge technology and premium workspace solutions. Our program spans a wide range including trained, dedicated community managers, facilities and event planning management, office services and seamlessly anticipating employees' daily business needs. Consider partnering with us. We can help you leverage new approaches, streamline business processes and deploy the right technology for your company's unique needs.
Insurer Gains Agility and Transforms Claims Processing
A leading global insurance company partnered with Canon to digitally transform claims processing. Utilizing Canon's state-of-the-art business processing centers in the U.S. and abroad, along with artificial intelligence capabilities, the insurer was able to streamline hundreds of data processing tasks, including digitizing medical bills and claims information that span underwriting, claims, legal, and finance. Currently, Canon processes approximately 160,000 documents, or 2.1 million images, per month. Canon can enable and drive your digital transformation.
A Proven Digitization Framework for Enabling Digital Experiences
Creating a Sustainable Workflow for Managing Insurance Documents
A major insurance company needed the right partner to scan, index and code the company's large amount of incoming claims and customer correspondences each day. The company also wanted to incorporate two other important components to its document management process. The first was to integrate newer technology into that process to improve efficiency and save money. Second, our client needed a comprehensive performance management system to track service level agreement (SLA) compliance and overall document process management results in near real time.
The company teamed with Canon to get the job done. In phase one, our team assumed management of staff and operations for the scanning process; we received, prepped, imaged and coded time-sensitive insurance documents and entered them into the company's business process workflow. Phases two through four involved reducing costs and increasing efficiency by moving 40% of scanning operations to our offshore business process center (BPC). Meanwhile, our BPC in the U.S. receives, processes and uploads documents to the company's content management system. In the final phase, we implemented a fully automated imaging process, replacing manual data entry with hands-free digitization and data extraction—again reducing time and costs. Our document and workflow approach has been successful to date. One particular highlight is that, through our performance management system, our client now has visibility into the progress of document management processes. This enables the processes to evolve and improve.
Our client now has visibility into the progress of document management processes. This enables the processes to evolve and improve.
Canon Delivers Results for Leading Insurance Company
31,000
Pages scanned and indexed daily
11 Million
Images scanned per year
6 Weeks
Time to initially demonstrate measurable improvement in SLA tracking/compliance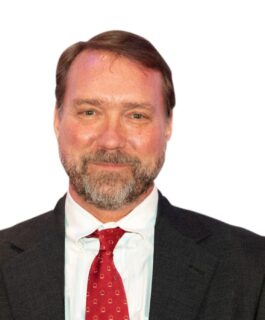 Enabling Insurance Value Chain Innovation
"While the insurance industry has responded well to today's social, economic and technological challenges, it's imperative that insurers seize the moment to support customers with richer digital experiences, higher-impact products and services, and more agile and dynamic operations. Working together, we can help your company reach these and other goals by leveraging our industry knowledge, innovative solutions and ability to drive digital transformation."
Eric
National Accounts Executive