60)" @mobile-menu-change="$event.detail.state ? document.body.classList.add('lock-position') : document.body.classList.remove('lock-position')" x-data="{headerDropdownNext: false, headerDropdown: false, topActive: false, searchOpen: false, mobileOpen: false, activeScreen: false, mobileSearchOpen: false}">
Banking and Financial BPO Services
Canon Enables Digital Transformation to Drive Greater Resiliency and Agility
Today's financial services market is being driven by significant social, industry and economic challenges. These challenges require organizations to implement solutions that respond to shifting customer needs, streamline operational efficiency, and enhance financial resiliency. To achieve these goals, financial services enterprises are tackling several main initiatives. They are containing costs. They are implementing technology that can enhance efficiency, such as business process automation. And they are directing cost savings toward the future. The overriding mission is: stay agile; be ready to seize opportunities for growth during the coming years.
This scenario is why accelerating digital transformation, perhaps more than any other business priority, is seen as a key to success. If digitally transforming your business is a top priority, then you might want to learn more about Canon. We have been serving the financial industry for more than 30 years with clients spanning banks, credit-card companies, consumer-finance firms and investment funds. What can this mean for you? It means we can manage the back-office operations that support your core business. It means we can help automate your business processes and implement digital transformation initiatives that enable greater organizational resilience and agility; improve customer service and streamline workflows. It means that as a trusted partner, we can help you succeed.
Digital Mailroom Creates New Efficiencies For Leading Bank
A leading bank with 50 branch offices across the northeastern U.S. tapped Canon to improve operations and achieve cost reductions across their business as they moved their headquarters to a new location. To better meet the needs of their hybrid workforce and provide visibility into their mail operation, Canon's Digital Mailroom solution was implemented. Physical and digital mail was processed through identified workflows to ensure that communications were delivered to the right person at the right time. Critical mail is now quickly and seamlessly accessed by more than 1,000 employees digitally.
We Help Raymond James Streamline Its Financial Management System
Raymond James decided to implement a new financial system, which includes a contract management module that would serve as the company's contract repository. The challenge: with more than 30,000 documents in its legacy repository, how could Raymond James safely and accurately migrate all of those documents within an eight-week deadline? See how the company teamed with Canon to get the job done.
Canon Improves Bank's Accounts Payable Process and Delivers Cost Savings
CASE STUDY

One of the nation's leading commercial banks faced a major challenge: for several consecutive years the bank failed Sarbanes-Oxley (SOX) audits. A high number of audit findings indicated that new accounts payable processes and procedures were needed to turn the situation around.
This included improving the operational efficiency of the bank's accounts payable process while reducing costs. Of the approximately 18,000 invoices the bank receives monthly, about 10,000 are purchase order invoices that are received in electronic format, and the other 8,000 are non-PO paper invoices received via mail. The bank realized it could reduce the cost and cycle time of its non-PO invoice process by integrating it with the automated workflow system that handles the bank's electronic invoices. With all of the invoices processed electronically in one system, the bank could potentially improve operational efficiency, increase on-time payment, reduce costs and improve its SOX compliance.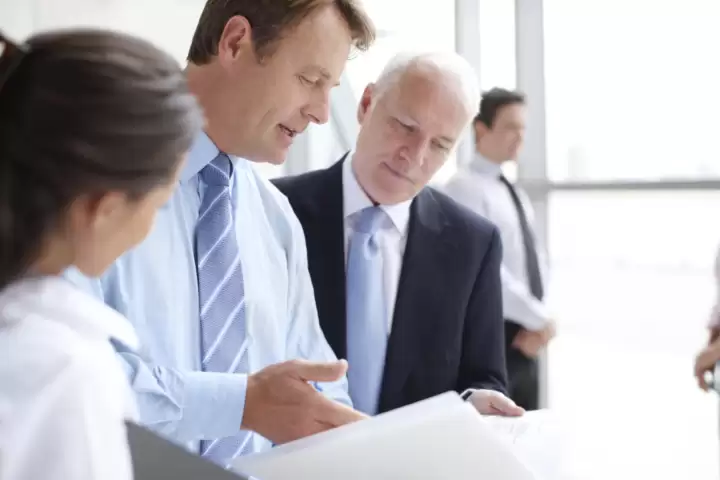 Canon offered the expertise the bank required. This included providing accounts payable services and technology that could help the bank integrate its paper and electronic invoice processing along with the support necessary to evolve the bank's accounts payable function from high risk to high value. With the new approach, the bank now has a system that includes the centralized receipt of invoices, automated workflow for processing the invoices, improved procedures for managing exceptions and enhanced overall AP processing ability.
A high number of audit findings indicated that new AP processes and procedures were needed to turn the situation around.
Canon Delivers Meaningful Results
80%
Reduction in number of SOX findings during past year
20%
Reduction in overall AP processing costs annually
40%
Increase in number of invoices paid on time