60)" @mobile-menu-change="$event.detail.state ? document.body.classList.add('lock-position') : document.body.classList.remove('lock-position')" x-data="{headerDropdownNext: false, headerDropdown: false, topActive: false, searchOpen: false, mobileOpen: false, activeScreen: false, mobileSearchOpen: false}">
Higher Education Services
Your Students, Faculty and Staff Deserve a Hassle Free, Convenient Campus Mail Service
Universities want to optimize administrative efficiency and cost savings while constantly searching for ways to improve the student experience. Within this scenario, leveraging innovation is critical to managing the flow of mail and packages with the efficiency required to meet the needs of today's student population. Universities always strive to improve in this area. Consequently, there is no better time than now to modernize your campus mail service processes; create new, streamlined walk-in services; provide a touchless environment; accelerate package delivery, and potentially offer intelligent locker options. The Canon Campus Mail Service is a full-service student mailroom center tailored to fit your needs. From introducing a mail concierge system that makes drop-off and pick-up virtually hassle free for students to implementing mail-tracking and security solutions, we offer a comprehensive range of services that we can customize to your requirements. Our goal is to be your partner. Together we can achieve a more timely, accurate and efficient distribution of vital correspondence throughout your campus, which is essential to success.
Streamline Document Workflows Across Campus
Canon Business Process Services work closely with colleges and universities to rethink their document process workflows and implement a more streamlined information architecture to improve service for both students and internal departments across the campus. By teaming with us, the registrar office can reduce the staff's time consumed with searching, retrieving, copying and refiling files; develop a disaster recovery program in accordance with the institution's compliance goals; and shorten overall response times. Canon has the years of education industry expertise needed to bring student records online and implement quality controls to ensure documents are captured and secured in a controlled environment. We can help you achieve your digital transformation objectives.

Canon Document Imaging Solution Improves a University's Financial Aid Processing
CASE STUDY
Many college students rely on financial aid each year. They also rely on their colleges' financial aid application processes to help them receive it. At one of the nation's largest private-sector universities, student enrollment had grown 38%. Also increasing was the number of documents the university needed to process, including about 133,000 financial aid applications each month. The university's existing process for each document took too long, upwards of 48 hours. This included two critical activities: verifying that each student had filled out 16 data fields with student ID number, income tax numbers and other information; and reentering the document into the university's workflow system so the document could be routed to government funding organizations for review and approval. Based on our expertise in document imaging, the university reached out to us to control, streamline and expedite the process—so that the school, and its students, could receive funding faster.
Canon focused on two main strategies for cutting document turnaround time. First, we hired nine experienced, full-time employees, located at the school's headquarters, who assumed responsibility for indexing 133,000 financial aid documents per month. This initially reduced processing turnaround time from 48 to 36 hours. We next addressed the backlog of almost two million student academic records that had not been indexed up to that point. The backlog accumulated because the school did not have adequate resources to handle the work load. This was causing significant delays in the school's ability to access student records in response to audits required by government agencies. To help remedy the situation, we deployed an additional nine full-time employees at the headquarters site and completed the indexing project in six months. Results enabled the school to better meet the auditing requirements for academic records and reduced risks for breach of confidentiality. "Now, we churn through more than 225,000 financial aid documents and academic records every month," says the senior financial aid administrator. "Canon provided process and indexing aid to the university, which can now better provide financial aid to the students who need it."
"Now, we churn through more than 225,000 financial aid documents and academic records every month."
Canon Delivers Results for University
24 hours
To complete financial aid document indexing versus previous turnaround time of 36 hours
2 million
Student academic records indexed within six months
225,000
Financial aid documents and academic records now processed every month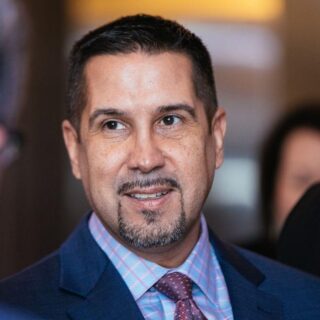 Canon Helps Colleges and Universities Deliver World-class Experiences for Students and Faculty.
"Educational institutions increasingly are embracing digital technology and processes to manage student files and other documents that have become too costly, too time consuming and too risky to manage and protect in paper form. Our imaging and records experts can help convert paper files to digital and automate business processes so that the registrar can turn around requests for student records on a dime using electronic retrieval, saving time and money."
Edgar
Senior Manager