60)" @mobile-menu-change="$event.detail.state ? document.body.classList.add('lock-position') : document.body.classList.remove('lock-position')" x-data="{headerDropdownNext: false, headerDropdown: false, topActive: false, searchOpen: false, mobileOpen: false, activeScreen: false, mobileSearchOpen: false}">
Intelligent Automation and RPA
Unleash robotic process automation to help you improve efficiency and productivity across all of your offices.
Transforming the Customer Experience
Canon partnered with a leading global insurance company to digitally transform claims processing. The insurer was able to streamline hundreds of data processing tasks, including digitizing medical bills and claims information, using Canon's state-of-the-art business processing centers and artificial intelligence capabilities. The insurance company is utilizing Canon's expertise in digital transformation to improve operational performance and better meet customer expectations.
Intelligent Automation and Machine Learning Can Be a Game Changer for Your Business
Technologies such as robotic process automation and machine learning are creating opportunities to automate repetitive processes and more efficiently achieve your business goals. Robotic process automation offers the potential to have software robots execute your current processes faster and more accurately, 24/7. This can help increase your return on investment and achieve other significant benefits such as improved accuracy and compliance, cost reductions and scalability.
Many enterprises still rely on repetitive, manual processes to get work done. Intelligent automation tools are changing this scenario, freeing employees from such inefficient approaches by deploying software robots to manage them. For instance, when a new employee joins a company, IT managers need to update the employee information in numerous systems, entering and copying the data from one platform to another. Or, consider managers in human resources who create candidate offer letters and onboard new employees following structured processes. These are examples of clerical tasks that employees perform every day—tasks that are mainly routine but demand a significant amount of time.

Benefits Driving Automation Adoption
Drive Cost Savings
Maximize Operational Efficiency
Minimize Risk
Improve Resilience
Advance the Customer Experience
Accelerate Your Digital Transformation
Could an RPA strategy be right for your business?
The greatest deployment opportunities for robotic process automation are held back within organizations by fragmented applications and systems with labor-intensive, repetitive, manual processes. This is generally experienced with established companies. Consequently, it is unsurprising that early adopters of RPA include financial services, insurance, utilities and telecommunications companies that struggle with multiple legacy systems built decades ago. Other companies that can benefit from robotic process automation include those with ineffective back-office processes supported by different ERP and proprietary systems that are difficult to integrate at the application or database level. Heavy reporting processes are common RPA projects as they require the amalgamation of information from various systems. Additionally, email boxes can be monitored by software robots, which then transfer emails into work items and merge similar requests from the same individuals.
Robotic process automation is enabling organizations to release workers from time-intensive manual process in order to focus their talents on more strategic activities that can drive the business forward.
How can your business benefit from automation?
Organizations are implementing RPA to automate their key business processes and realize important advantages. What are some of the gains? Rather than the technology itself, robotic process automation's value is based on a number of business benefits that it can yield, including:
Improved productivity. Software robots can complete tasks about five times faster and they work 24/7. This enables your company to focus more time and resources on strategic activities that support your company's core business.
Increased accuracy. Because software robots consistently perform their tasks as programmed, clerical errors, as well as the time needed to correct them, can be significantly reduced.
Enhanced resource utilization. By leveraging RPA, your employees can focus on tasks that help grow the business, thus making better use of their time. When there is a spike or decrease in demand, the technology can be scaled accordingly to maintain consistent service.
Better analytics. RPA enables businesses to collect data about task execution. This information can be used for analytical purposes and to help continuously improve business processes.
Robotic Process Automation is a valuable tool to automate your manual processes and more efficiently achieve your business goals. Visit our Insights page for helpful resources.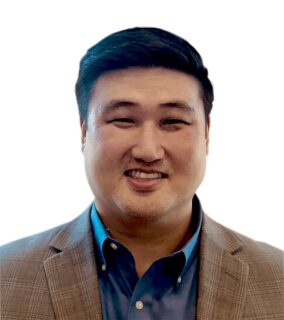 Realize the Process Improvement and Savings Potential of RPA
"Our approach to robotic process automation is designed to transform your workflows and achieve significant, measurable performance improvements. We combine human ingenuity with the power of today's most advanced software "bots," enabling them to work together intelligently. The result: By automating routine business processes, your employees can devote more time to serving customers and other higher-value work. That's one powerful scenario for being future ready."

Andrew
Business Process Optimization Manager
Let Canon Provide a Robotics Process Automation Suitability Assessment
Because robotic process automation has generated a lot of excitement, many organizations have completed pilot or proof-of-concept projects. One key to successfully implementing RPA is to identify the right processes for it. We have learned that the business processes that require contextual review or have low volumes are not suitable for RPA and are best managed offshore. We find that RPA creates opportunities to automate repetitive, and in some cases, manual business processes. In these cases, RPA can deliver improved accuracy and compliance, cost reductions and scalability. What are some of the potential gains for your business? For the answer, consider an RPA suitability assessment.