60)" @mobile-menu-change="$event.detail.state ? document.body.classList.add('lock-position') : document.body.classList.remove('lock-position')" x-data="{headerDropdownNext: false, headerDropdown: false, topActive: false, searchOpen: false, mobileOpen: false, activeScreen: false, mobileSearchOpen: false}">
Drive Operational Efficiency to a Higher Level with Canon Business Optimization Services
Oil and gas companies operate complex businesses that rely on countless documents and intricate business process workflows to meet enterprise, safety and environmental requirements. Our business process outsourcing services can help energy companies meet a variety of critical challenges that range from automating processes and reducing operating costs to implementing information governance programs that help to improve compliance with industry and government regulations. In addition to meeting these goals, oil and gas companies also tap Canon Services to meet another important need: implement vital Facilities and Logistics Management Services at new or existing locations. Our wide-ranging services range from warehouse and inventory management to specialty transport and facilities support services. Many of these activities, such as maintaining on-time deliveries and efficient shipping and receiving operations, are considered by facilities management executives to be highly important as well as very challenging to direct.
Canon also provides a comprehensive range of traditional managed services that help today's leading oil and gas companies advance operational efficiency and improve safety. Our managed services range from source-to-pay outsourcing services and information and records management to document imaging as well as print, mail and office support. Deploying these services can make a huge difference in enabling companies to achieve their business goals. As one example, a large energy company engaged us to help them migrate thousands of employees to a new corporate environment. We implemented our corporate campus logistics services, including shipping and receiving, mail and records management, warehouse services and more to help our client ensure a smooth delivery of vital business services at the new location.
Consider allowing us to put this kind of proven expertise to work for your enterprise. Together, we can help you meet such critical objectives as containing costs, streamlining operational efficiency, and leveraging workflow automation and digital technology so that you can better solve immediate challenges while being better prepared for the future.
Energy Leader Taps Canon for Corporate Campus Logistics Services
CASE STUDY
One of the largest energy companies was completing the migration of thousands of employees to a new corporate environment. They chose Canon to help ensure a smooth implementation of corporate campus logistics services at the new location. The energy leader's new corporate campus would be one of the largest in the U.S. To help it launch and maintain a world-class workplace, the company tapped our corporate campus logistics services expertise, which includes the receipt, warehousing, inventory management and distribution of materials.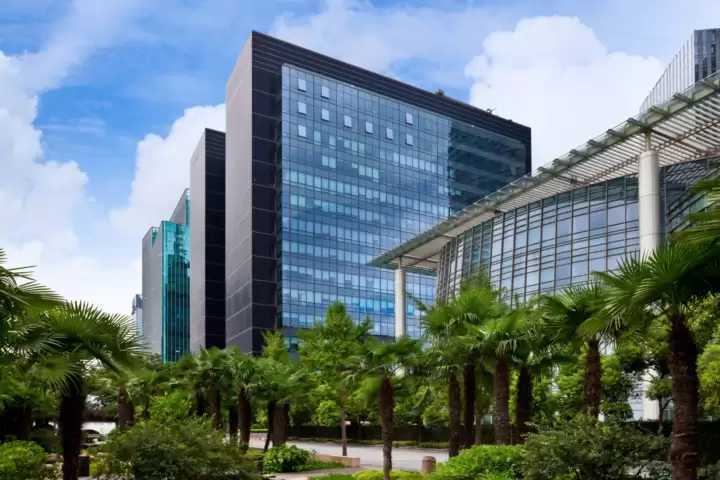 Our approach comprised implementing a comprehensive logistics services solution that covers managing the flow of most of the materials that move within the corporate campus. This movement is facilitated by underground tunnels and pathways built to enable the successful, well-organized receipt, inventory and distribution of materials, office equipment, supplies, mail and packages, all of which we recorded, warehoused and distributed to locations throughout the campus. The Canon nerve center was a central utility plant that incorporated loading docks and a warehouse, and served as one of the entrances to the underground road system. It was also the base from which Canon provided many of its services. The latter spanned a wide range that included: shipping and receiving, records and mail management, warehouse and distribution services, operations technology, equipment management; shuttle transportation, foodservice and document shredding.
"They chose Canon to help ensure a smooth implementation of corporate campus logistics services at the new location. The energy leader's new corporate campus would be one of the largest in the U.S."
Canon Delivers Results
19,000
Boxes of records filed monthly while following security procedures and chain-of-custody requirements
12,000
Inbound and outbound USPS mail pieces managed daily
300
Daily food deliveries―managed by Canon―to campus kitchens and retail locations such as coffee shops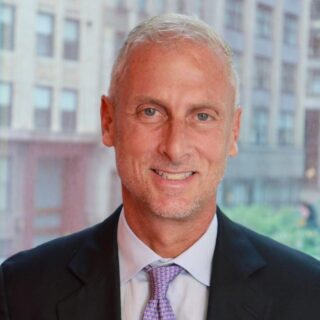 Helping Energy Companies Better Prepare for the Future
"Energy companies face many complex challenges. These can range from providing logistics services at new corporate campuses to optimizing intricate business process workflows to meet enterprise, safety and environmental requirements. We can help your organization achieve its goals while effectively preparing to meet new challenges and seize emerging opportunities in the months ahead."
Brendan A.
National Accounts Executive