60)" @mobile-menu-change="$event.detail.state ? document.body.classList.add('lock-position') : document.body.classList.remove('lock-position')" x-data="{headerDropdownNext: false, headerDropdown: false, topActive: false, searchOpen: false, mobileOpen: false, activeScreen: false, mobileSearchOpen: false}">
Careers
Canon offers rewarding career opportunities within a culture built on innovation, stability and brand strength.
Each person brings a unique skill set to his or her role, and with 3,500 employees around the globe, we have a diverse workforce that we and our clients deeply value.
We are looking for people with a wide range of work experiences and skills, as well as those pursuing a career in managed business process services for the first time. We welcome people from diverse backgrounds who want to work hard, and who take pride in what they do. As an employee, you'll have a rewarding and enriching work environment: You are encouraged to innovate. Your coworkers respect and value your opinions. Each day, you have the opportunity to make an impact on a globally recognized company. There are multiple opportunities to advance your career. You receive an excellent benefits package. At Canon, you'll have more than just a job with competitive pay and benefits—you can have a long and rewarding career within a respected and stable company.
Canon's Enterprising Spirit and Values
Behind Canon's 80-year history lies it corporate DNA: a respect for humanity, an emphasis on technology and an enterprising spirit. Canon strives to be a truly excellent global corporation. Our value system is the core of all that we do.
Build a meaningful career. Do work that matters. Bring your ambition and dedication to make a difference.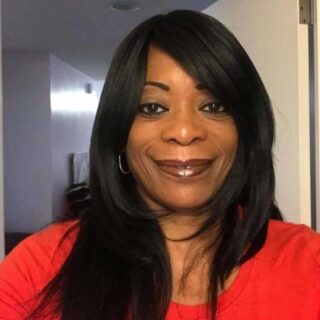 "Canon is a place where dedicated individuals like myself can utilize their skills and positive attitude to impact the team's performance and advance the workplace culture."
Monica C, Receptionist
New York, New York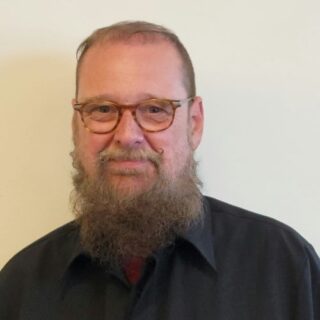 "I appreciate and value my position at Canon. The comprehensive training program has let me grow and expand my skills. I find that the constructive feedback from my area and regional managers as well as the client has been helpful as I look to advance in my career."
Daniel R, Site Supervisor
Hilliard, Ohio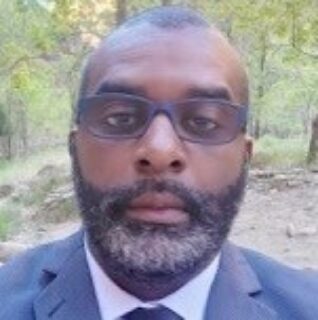 "Developing, mentoring and working alongside my team to ensure we are consistently delivering exceptional client services is truly rewarding."
Steve S, Site Manager
Phoenix, Arizona
Our Hiring Process
Step One
Apply Online
Step Two
Recruiter Interviews
Step Three
Hiring Manager Interviews
Step Four
Background Check
Step Five
Welcome to Canon
Benefits
Our extensive employee benefits package provides financial protection and peace of mind for our employees and their families. Full-time employees are eligible for all of Canon's benefits plans, while part-time employees are eligible for our retirement plan.
Your Health
Medical
You have a choice between three national HSA/PPO plans. Each is designed to address the diverse needs of our employee population. Employees in California also have an HMO medical option.
Prescription drug coverage
Access to thousands of retail pharmacies nationwide and prescriptions by mail services.
Dental insurance
Choose between two different dental plans—a PPO and a dental maintenance organization (DMO).
Vision
We offer coverage for exams, lenses, frames and contacts.
Health Savings Account and Healthcare Flexible Spending Account
All plans include an optional Health Savings Account (HSA) or Healthcare Flexible Spending Account allowing you to use pre-tax dollars for out-of-pocket medical, dental and vision expenses.
Cancer, Universal Life and Critical Illness Insurance
We provide plans for those unexpected costs that are not typically covered by your health insurance.
Domestic Partner Eligibility
We offer domestic partner (same and opposite sex) benefit coverage.
Time Away
PTO
We encourage our employees to take paid time off to decompress and enjoy life.
Holiday Pay
Celebrate important days without having to worry about work.
Financial Security
Retirement Planning
401k savings and investment plans for most full-time and part-time employees.
Identity Theft Protection
We offer a plan that monitors for identity theft and threats.
Disability Insurance
Both short-term disability coverage and long-term disability coverage at no cost to you.
Life and AD&D Insurance
Basic life insurance and basic accidental death and dismemberment insurance provided at no cost to you.
Supplemental Disability Coverage
This covers the gap between what you'll get from your current long-term disability policy and what you'd actually need to maintain your current lifestyle if you are unable to work due to illness or injury.
Your Family
Home, Auto, Legal and Pet Insurance
We provide a range of plan options to make sure you have the protection you need.
Employee Assistance Program
24/7 access to a professional who can help with a wide variety of personal and family issues.
Commuter Benefits
We offer transportation benefits to our employees that are tax free (up to IRS limits).
529 Account Savings
You can take advantage of our tax-advantaged 529 savings plan designed to encourage saving for future education costs.
Dependent Care Flexible Spending Accounts
You can pay for eligible child care and elder care expenses by contributing to a pre-tax spending account.
Continuous Learning and Career Growth at Canon
Are you looking to take your knowledge, skills and career to new heights? People are our greatest asset and we develop our employees to achieve success in their current role and responsibilities, or help prepare them for the next level of their career. We provide endless opportunities to learn through a wide range of comprehensive training programs. We encourage you to grow at Canon. What do you aspire to be? We can help you get there!