60)" @mobile-menu-change="$event.detail.state ? document.body.classList.add('lock-position') : document.body.classList.remove('lock-position')" x-data="{headerDropdownNext: false, headerDropdown: false, topActive: false, searchOpen: false, mobileOpen: false, activeScreen: false, mobileSearchOpen: false}">
Document Scanning Services
We work in partnership with you to digitally transform internal processes. Whether you need to digitize paper records or are exploring ways to transform the customer experience, Canon has the expertise to help you.
Digitize Your Documents to Achieve Greater Productivity and Efficiency
Whether your goals are to boost employee productivity, safeguard against business interruption or simply respond to internal and external customers faster, document scanning and automated data extraction have proven to help achieve these and other critical business objectives. Developing a document management strategy that will help you achieve these goals requires expertise and best-in-class technology. Canon Business Process Services has more than 20 years of experience providing end-to-end imaging, document conversion and indexing services, and we are here to help you. You will find that document imaging and indexing are among the best investments you can make for your business.
With imaging your documents at the start of the process, you can facilitate collaboration and better support a mobile workforce. Additional benefits of document imaging include improved document processing speed, automated data entry and reduced cost.
We Helped Raymond James Streamline its Financial Management System
Raymond James decided to implement a new financial system, which includes a contract management module that would serve as the company's contract repository. The challenge: With more than 30,000 documents in its legacy repository, how could Raymond James safely and accurately migrate all of those documents within an eight-week deadline? See how the company teamed with Canon to get the job done.
Digital Transformation Solution Cuts Costs For Manufacturer
A leading multi-national manufacturer teamed with Canon to transform its employee HR, pension and benefits system. This was achieved through a digital transformation framework that incorporated digitization, automation, and transformation. Canon's platform enabled virtual work and facilitated cost savings projected to be several billion dollars.
Why Canon for Document Scanning Services?
From simple invoice scanning or preserving 50-year-old student records, to extracting data from 54 million images a month, Canon has managed hundreds of imaging operations for more than 20 years.
Security and Confidentiality: Canon knows the importance of implementing rigorous process controls to provide security and redundancy at all levels including physical, network and data. Canon processing centers are SSAE-18 validated, and compliant with PCI and HITRUST assessments
Regulatory Compliance: Canon serves businesses from the most regulated industries, including banks, insurance carriers, pharmaceutical companies, healthcare providers and defense contractors
Leadership: Our leadership in imaging is recognized by our participation in industry conferences and networks. Many Canon imaging analysts speak at industry conferences and maintain certification in records and information governance domains
Certifications: Canon document management experts hold certifications in imaging, information governance, records management and mail management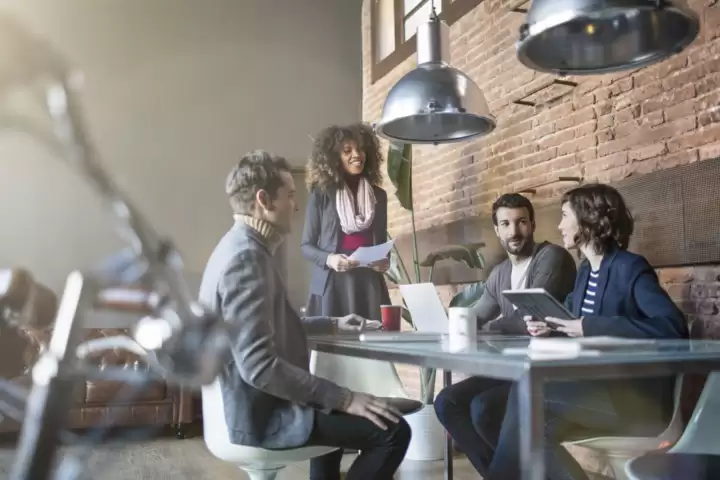 Document Scanning Yields Significant Benefits
Our approach to business process imaging optimizes both cost and production. We can scale as your business changes. We can process documents for multiple business functions.
Processing Speed: Canon has the capacity to process 1.8 million images per day (with a three shift operation)
Straight-Through Processing: Canon Business Process Imaging Services can perform data validation and enrichment routines to update the extracted data, which may eliminate manual verification and validation steps downstream
Industry Experience: Canon has experience working for the most regulated organizations including: banks, insurance carriers, pharmaceutical, healthcare and defense contractors
Production Experience: Canon has been managing hundreds of document processing centers for clients for more than 20 years
Expertise: Canon information governance experts work side by side with mail, imaging, data extraction and workflow automation experts to perfect the intake of documents suitable for the speed of digital business
Information Security: Canon knows the importance of rigorous process controls to provide security and redundancy at all levels including physical, network and data. Canon processing centers are SSAE-18, PCI and HITRUST assessment compliant facilities
Flexible Service: Canon can combine on-site, off-site and offshore scanning and data processing resources to deliver round-the-clock service
Let Canon Digitize Your Unstructured Data and Streamline Your Business Workflows
Canon's Intelligent Data Capture and Transformation platform accurately sorts paper and electronic documents based on their content, lifts specific data, validates it, and seamlessly passes it to workflows, business applications, and content and records management systems. Our digital transformation tool is supported by our document scanning and processing capabilities that can be delivered onsite, offsite and offshore. Canon Intelligent Data Capture and Transformation helps businesses: increase the speed of workflow and improve customer satisfaction; reduce cost; reduce manual errors and exception cost; automatically index documents for records management and retrieval; and minimize risk and improve compliance.

Backfile Conversion Services Can Get You Started on Your Path To Transformation
Organizations across industries are taking steps to protect their business and reduce operating risk with backfile conversion, the process of converting paper documents into digital information. This is because backfile conversion helps businesses protect against destruction or loss of files; reduce operating costs and reclaim expensive office space; keep pace with customer demands for easy access to documents; maintain compliance with internal audit, discovery and regulatory requirements; and enable safe transfers of product or business records. No matter the reason that you are interested in backfile conversion, Canon Business Process Services can help.
Success for any backfile conversion project is best ensured by a rigorous, controlled process under the supervision and guidance of certified information governance professionals as needed. From planning the conversion project to considering records management requirements, you can trust our experts to guide your project and oversee scan quality.