60)" @mobile-menu-change="$event.detail.state ? document.body.classList.add('lock-position') : document.body.classList.remove('lock-position')" x-data="{headerDropdownNext: false, headerDropdown: false, topActive: false, searchOpen: false, mobileOpen: false, activeScreen: false, mobileSearchOpen: false}">
Warehouse Management Services
Transform your warehouse and distribution center operations to improve efficiency, optimize labor and hold down costs.
Gain Efficiencies With Canon's Integrated Warehouse and Distribution Center Services
As an operational or supply chain executive, you face a difficult business scenario. While the complexity and velocity of your company's supply chain continues to grow exponentially, customer demand for top quality service remains at an all-time high. In addition to managing this challenging situation, you are asked to cut costs, yet at the same time improve service levels, productivity and efficiency.
Canon Warehouse and Distribution Services were created to help you solve these challenges. Our comprehensive, integrated warehouse and distribution solution includes distribution and inventory management, warehousing workforce management and business support services. Our broad range of services includes logistics, shipping and receiving, environmental stewardship, warehousing and packaging, distribution and storage, quality control, technology and equipment management.
Achieve Best-in-Class Warehouse Management with Canon
Canon provides a better way to manage your warehouse and achieve the productivity and efficiency gains you expect to advance your business. You no longer need to go it alone. By choosing Canon's integrated warehouse management solution, Canon manages your operation, working with you to set priorities and meet mutually agreed upon SLAs. Call us at 888-623-2668 to set up an onsite assessment today.
What Our Clients Say
"The Canon partnership helps support our mission by being great partners, brokers of change, and true subject matter experts."
Senior Director of Operations, A Top U.S. Children's Hospital
Improve Your Warehouse and Distribution Center Operations and Reduce the Labor Management Burden
Labor Management
Process Optimization
Technology
Safety and Compliance
Facility Design
Materials Management and Inventory Control
Performance Management
On-site Assessment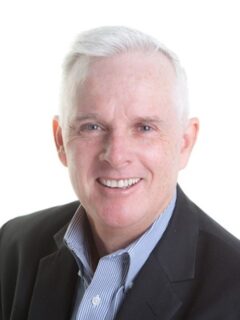 We have a deep understanding of the complex challenges facing warehouse operations.
"Warehouse and distribution services are the lifeblood of many enterprises. Understanding the inherent challenges of rapidly growing customer demand, we apply our expertise to implement solutions that drive results. Our skilled labor force frees internal resources from the demanding tasks of finding, recruiting and managing staff and allows our clients to better focus on the core business. We are committed to creating new efficiencies and consistently delivering value."
Joe
Warehouse and Distribution Services

A Canon On-Site Assessment Is the First Step to Maximizing Your Warehouse Performance
01
People
Recruiting/onboarding | Training & certifications | Cross training & labor planning | Morale & employee retention | Performance metrics
02
Safety
Existing safety program, JHA, JSAs, metrics, & audits | Personal protective equipment (PPE) & workstations | Safety compliance | Safety signage & marking
03
Processes
Unloading receiving & inspection | Material handling & put-away | Inventory control & replenishment | Picking, kitting, & packing | Loading & shipping
04
Technology
WMS/ERP reporting & metrics | Equipment: receiving, material handling, inventory control, picking & packing, loading & shipping
05
Strategic
Product flow | Slotting (strategy & logic) | Storage methodology | SOP audit & governance | Quality control | Kaizens & continuous improvement | KPI & SLA evaluation & adherence
Visit our Insights to view Warehouse and Distribution Center reports and learn more about optimizing your warehouse operations.
Canon Offers a Complete Warehouse Management Solution for Your Complex Challenges
Canon offers a holistic approach to warehouse services. By providing a highly trained staff, proven processes and best-in-class technology, we enable an increased velocity, accountability and efficiency throughout the supply chain.
Canon Manages the Workforce Providing the Staffing Flexibility You Need
Canon provides safety-trained, full-time warehouse employees and removes your burden of hiring, managing, training and developing staff. The Canon Warehouse and Distribution Service shifts the focus from filling open positions to completing the work on time and meeting customer expectations. We identify your challenges and leverage our teams in operations, human resources, safety, IT and procurement to identify the right talent to drive performance and results.
Unlike staffing companies, outsourcing with Canon provides you with accountability for the workforce, work quality and productivity levels based on SOWs and SLAs. Staffing levels can quickly flex up and down as your business requires. By outsourcing all or part of your warehouse and distribution operation to Canon, you can realize the following benefits:
Enhanced flexibility to grow and adapt to a constantly changing business climate
Greater ability to focus on higher value supply chain needs and customers
Improved performance guided by mutually defined service level agreements (SLAs)
Process efficiencies that drive lower distribution center operating costs
Peak season flexibility to expand or contract
Ability to leverage resources, capabilities and skills not available internally
Comprehensive workforce management that spans recruiting, training, retaining and providing employees with career opportunities
Access to new technologies and systems
Expertise in regulatory requirements and compliance
Established customized safety training programs
Access to safety experts and Lean Six Sigma process improvement specialists
Innovative Warehouse and Logistics Services at a Large Oil and Gas Company Deliver Operational Excellence
When corporate sites grow to thousands of employees, the number of services, requests for services, employee amenities, materials and suppliers grows exponentially. A new approach incorporating both logistical expertise and smart systems is necessary. Canon provides a customized solution for the day-to-day running of large, multi-building corporate campuses that includes: warehouse and inventory management; dispatch and customer service center management; data collection, reporting and analysis; shipping, receiving and mail; employee and visitor transportation; and supplies distribution. It is a complex undertaking. Canon understands the importance of a well-run facilities and logistics management operation.