60)" @mobile-menu-change="$event.detail.state ? document.body.classList.add('lock-position') : document.body.classList.remove('lock-position')" x-data="{headerDropdownNext: false, headerDropdown: false, topActive: false, searchOpen: false, mobileOpen: false, activeScreen: false, mobileSearchOpen: false}">
Case Study
Canon Helps University Digitize Files To Improve Operational Efficiency
Case Study
Canon Helps University Digitize Files To Improve Operational Efficiency
Managing Millions Of Records
The university's registrar had a daunting task: managing records totaling an estimated 3 million pages, including files for over 12,000 current students and over 100 years' worth of alumni. Some of the records faded over time, while others were nothing more than Post-Its. Most files didn't have backups, which meant the university wasn't meeting state mandates for disaster recovery.
As an additional hurdle, the university's enrollment had increased every year for the past decade. As the student population grew, so did the file management problem—especially as requests for records came in.
"During peak enrollment season, we receive about 100 requests per day for student records," the registrar said. "The files were stored in many buildings, including the library, registrar's office, and various storage areas. Retrieving, copying, re-filing, and mailing within a reasonably short time became a significant cost burden." It was a significant time burden for employees, as well, and the university didn't want to hire more staff.
The university clearly needed a more efficient, modern process for managing records. The university reached out to Canon Business Process Services, and we put our document scanning and records management experts on the case.
Finding Solutions
We started working with the university by conducting a thorough Records Needs Assessment (RNA). Through site visits and interviews with registrar staff, we came to understand the university's current records lifecycle, the physical nature of the records, and where risks occurred.
Then we designed a solution architecture using a combination of hardware and software to convert the files at a secure imaging facility, where we staffed the conversion operation ourselves.
We devised a phased conversion approach for scanning the documents:
First, we scanned the most critical documents: "grade books," representing current students' transcripts and other files
Then we scanned "current files," records from the past ten years that met criteria from the retention schedule
Finally, we scanned all older files while purging unnecessary documents
We encountered one challenge in scanning old documents: pencil marks and other faded, nearly illegible markings. We incorporated best-in-class imaging software to read and capture the markings, but human effort was still required to correct problems that the scanner and software can't handle. The goal of the project was to make sure that all documents designated by the university are digitized and meet the standards for reproduction and readability.
As a final step we backed up each scanned file to microfilm, ensuring compliance with Connecticut state requirements.
"Retrieving, copying, re-filing, and mailing within a reasonably short time became a significant cost burden." - University Registrar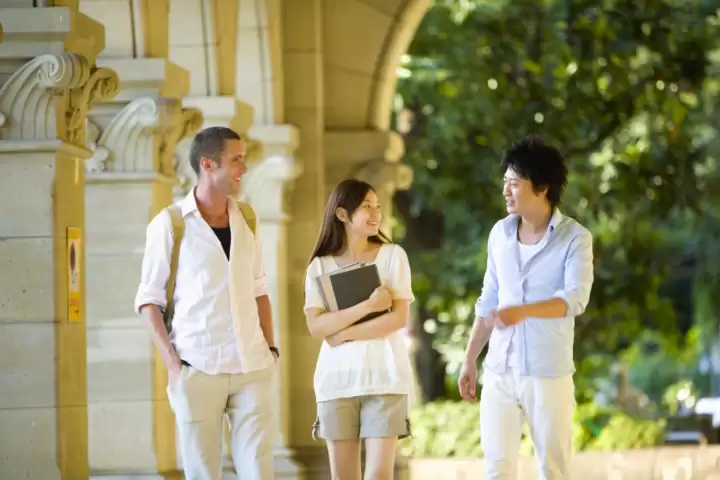 A Win For Students And The University
The new system immediately improved operations in the registrar's office. Since the electronic system easily retrieves records, requests are turned around almost immediately. Registrar employees no longer feel the time crunch or have to work overtime, giving them more time to work on other things. Files aren't mislabeled, lost, or in danger of being destroyed. The system—and the students' private information—are electronically secure.
It's a win for the students and the university, for this year and the next 100. As the university registrar put it: "Canon's turnkey imaging solution provides process expertise and quality control. As a result, we access student records online, have a disaster recovery capability and no longer worry about fulfillment turnaround time."