60)" @mobile-menu-change="$event.detail.state ? document.body.classList.add('lock-position') : document.body.classList.remove('lock-position')" x-data="{headerDropdownNext: false, headerDropdown: false, topActive: false, searchOpen: false, mobileOpen: false, activeScreen: false, mobileSearchOpen: false}">
Whitepaper
Four Keys to Unlocking the Power of Managed Print Services
Leading industry analyst firms, such as Gartner, Forrester and IDC, define managed print services as an integrated bundle of services, consulting, equipment, parts and supplies. The MPS approach, whether managed internally or outsourced, treats the print and copy process as a comprehensive bundle of services provided to the organization's end-users. MPS centralizes the print and copy responsibility so that the organization can make smarter decisions that yield solid business benefits. These benefits include significantly reducing costs—in our experience by as much as 10–30 percent over traditional approaches—as well as increasing efficiency, security and sustainability across the entire enterprise.
Our approach takes the traditional MPS model a step further by going beyond device consolidation and cost savings. We focus on the business needs associated with printed output and apply people, process and technology to more efficiently, productively and securely address those business requirements. This white paper examines what companies need to know in order to start fully leveraging the power of MPS to help drive success in the days ahead.
Based on our experience, there are four key elements that companies should have in place so they can optimize their print management infrastructure:
Expert people who can plan, implement, manage and continuously improve the entire output infrastructure.
Comprehensive technology and services that are tailored to the organization's specific objectives.
Document capture options that include distributed document capture, indexing and routing systems.
Output management solutions that can streamline operational efficiency, ensure hardware and document security, and safeguard confidentiality.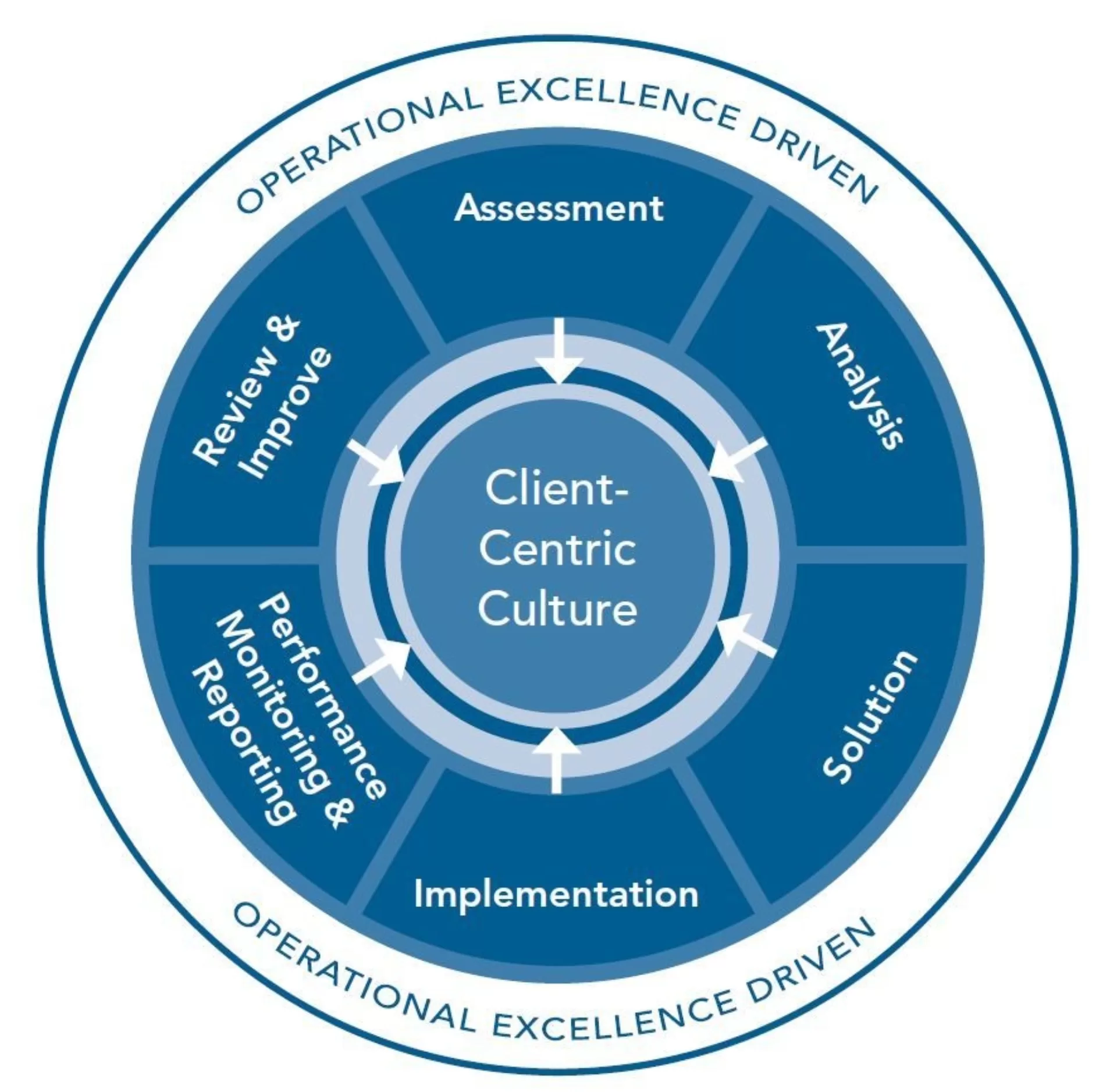 Summing Up
Canon Business Process Services leverages the four key elements highlighted in this report to create programs that maximize the business value of MPS for leading enterprises across a range of industries. These programs consistently achieve significantly improved MPS efficiency, effectiveness and controlled costs. Canon partners with clients to deploy a staff of MPS experts, exceptional onsite services, advanced document capture workflow and output management solutions. This approach enables our clients to gain control over their document output strategy and marshal professional resources to begin the journey towards an optimized MPS program.