60)" @mobile-menu-change="$event.detail.state ? document.body.classList.add('lock-position') : document.body.classList.remove('lock-position')" x-data="{headerDropdownNext: false, headerDropdown: false, topActive: false, searchOpen: false, mobileOpen: false, activeScreen: false, mobileSearchOpen: false}">
Case Study
Major Food Manufacturer Improves Mailroom Management and Business Processes
Case Study
Major Food Manufacturer Improves Mailroom Management and Business Processes
Challenge
Every day, our client's receiving dock is full of activity. As a major food manufacturer, the company receives hundreds of food samples and ingredients through the mail, and more than 400 packages arrive from UPS, FedEx, and other couriers each day—or more than 13,000 packages a month. Without a streamlined process in place, some packages could get misplaced—and that's exactly what was happening. The company's shipping and receiving department invited the Canon Best Practices team to conduct a Six Sigma® Kaizen Event, a quick-improvement project devoted to making a single process more efficient and orderly. The goal: 100% accountability for all packages delivered to the dock.
When we visited the site, we found multiple gaps in the chain of custody—a package's continuous trail of accountability—that could lead to lost or delayed packages. The company had invested in tracking software, but the software wasn't properly configured to capture critical data like end-of-day status and delivery location. The receiving area itself hosted a number of workflows, with packages crisscrossing the dock.
"Additionally, the workflow in the shipping and receiving area was cluttered and contributed to incorrectly delivered and lost packages," noted a member of our Best Practices team. "There were many workflow 'crossover' activities due to restricted space and company research processes." Our client was clearly invested in accountability. We just needed to help turn that investment into action.
Three-part Plan
Our Best Practices team mapped out a three-part continuous improvement plan to achieve 100% accountability. First, we redesigned the workflow to achieve One Piece Flow—the optimal path for each package, from receipt through staging for delivery—while minimizing the number of people who handle each piece of mail. This keeps employees from duplicating efforts and boosts their productivity. Next, we reconfigured the client's existing tracking software to match this new workflow. We acquired new handheld devices and programmed new status codes, making sure that every delivery scenario is captured by the software.
Then we built performance management reports into the software. Each day, the receiving supervisor receives a report of the day's delivery volume and on-time percentage. He or she also receives an end-of-day report for all packages not yet delivered so the packages can be physically located on the receiving dock. As a final, critical step we trained the company's employees to use the software, follow the redesigned process, and communicate all points of the delivery process through the handheld devices. The process is, quite literally, in the employees' hands, so keeping them adept at the system is key to its ongoing success.
"Canon's technology and workflow improvements offer an unbroken trail of accountability." - Food Manufacturer Senior Executive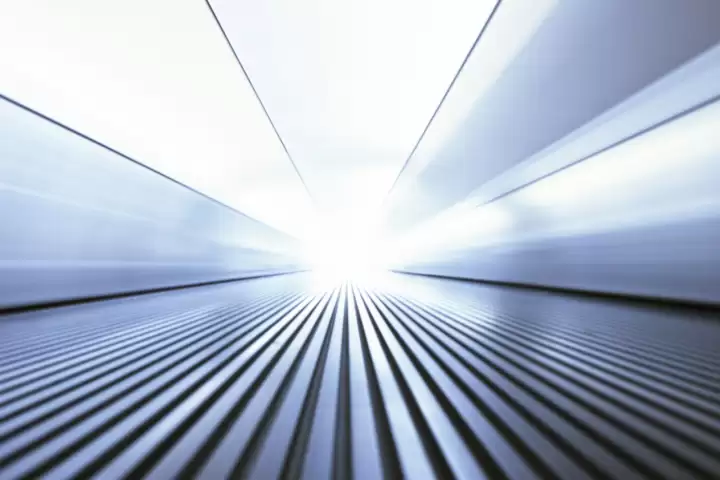 Results
"Delivering information to employees when they need it is critical to the success of any business," explained a company senior executive. "Canon's technology and workflow improvements offer an unbroken trail of accountability. This helps ensure that our business teams receive all of their business-critical documents and packages so they can better focus on their mission: providing our customers with the finest products and services possible." Once we implemented the redesigned process, our client experienced zero defects due to lost or mishandled packages. Together, we achieved the goal of 100% accountability. An improved process, shipped and received.