60)" @mobile-menu-change="$event.detail.state ? document.body.classList.add('lock-position') : document.body.classList.remove('lock-position')" x-data="{headerDropdownNext: false, headerDropdown: false, topActive: false, searchOpen: false, mobileOpen: false, activeScreen: false, mobileSearchOpen: false}">
Case Study
Accounts Payable Gets a Makeover
Case Study
Accounts Payable Gets a Makeover
Overwhelmed by Manual Invoice Processing
A company can get overwhelmed by invoices when it processes each one manually. Our client, the US unit of a global, multibillion-dollar cosmetics and beauty company, faced this dilemma and more: It had 1,500 invoices to manually process each day. Meanwhile, the company's seven plants in the region—which purchase cosmetics ingredients and packing materials, as well as pay staff salaries—wanted to be reimbursed immediately. For a period of time, they weren't—payment took as long as 45 days.
To exacerbate matters, plant managers, who were already busy with other tasks, were in charge of processing and confirming the invoices. The managers quickly fell behind schedule while the invoices piled up. "It was just too much work and too much paper," said one plant manager. "We simply couldn't work any faster." Further issues arose when suppliers didn't follow state tax rules in their invoices, leading the cosmetics company to miss tax payments. This resulted in unanticipated bills and large fines. "We meant well," the plant manager said, "but our process put us at a real disadvantage, and it was costing us in every sense." The bottom line: The company needed to transform its invoicing process to save time, money, and goodwill. It chose Canon Business Process Services to help complete the transformation.
Digitizing Accounts Payable
We began our engagement with the company by assessing the accounts payable process, considering the lifecycle of an invoice from creation to payment. After consulting with the company, we concluded that it needed to digitize AP by leveraging advanced document scanning technology to create a paper-free workflow.
Accounts Payable now embraces a fully digital process. Suppliers send their print and digital invoices to the Canon western regional imaging center, where each document is scanned and stored as a PDF file. When a document is scanned, an optical character recognition (OCR) system pulls data like vendor name and purchase order. This data is matched with information already in the company database. When a successful match is verified, payment is processed. Job complete—without any data entry, human error, or paper piling up on the client's end.
"I can't imagine going back to the old system. It's so much simpler now, and we can focus on doing the rest of our jobs well." - Plant manager of global cosmetics company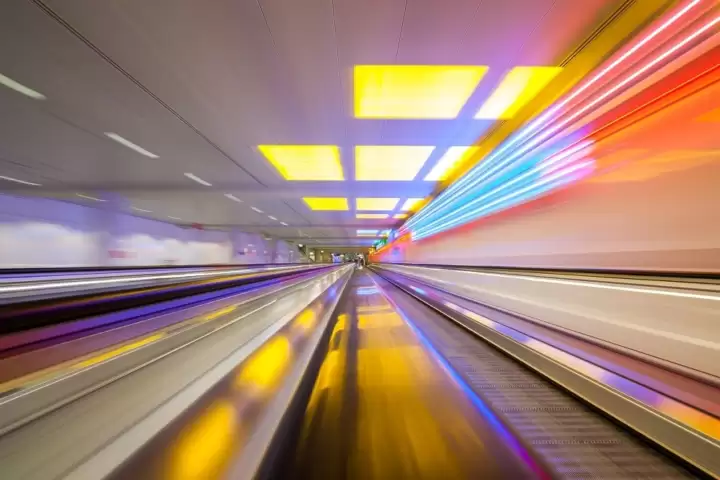 Results
How much faster is the new system? If an invoice is scanned and all the data fields match with the company's database, the process takes about 30 seconds and the invoice is available to the cosmetics company within 24 hours. Instead of 45 days, the company completes payment in an average of two days. Meanwhile, we collate any anomalies—such as incorrect tax information—into a report that is sent to accounts payable, which in turn works with the plant manager to reconcile the discrepancies.